One of the most shocking matches of Round 2 so far, Croatia scored their way to be in the running for the Last 16 division with a victorious 3-0 win against Argentina.
What expected to be an easy win for Argentina, the match took a different turn as Croatia stepped up and brought fire to the game with 3 high-flying goals throughout the match. Both teams had goal opportunities during the first 30 minutes of the match but it was Croatia's Ante Rebić who scored the first winning goal with an accidental assist from Argentina's goalkeeper, Willy Caballero.
The abrupt goal triggered Argentina's offense with Messi's sneak attempt for a goal but unfortunately did not score them a lead in the game. Croatia showed no signs of mercy as Luka Modrić scored a sensational goal on the 80th minute, a high-kick that surpassed Argentina's defense and damping Argentinian's hopes and dreams from that moment on.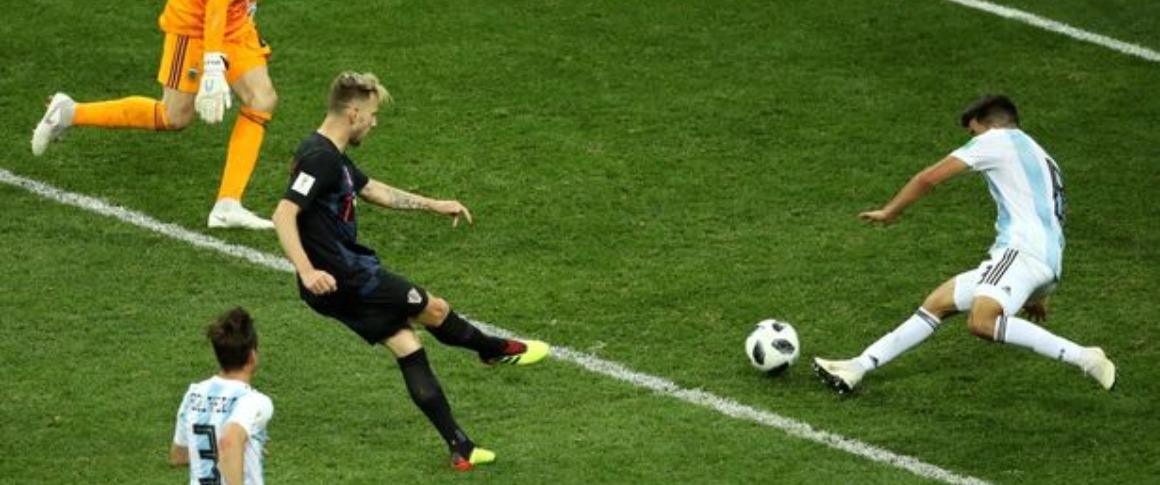 Just within the final additional minutes, Croatian midfielder, Ivan Rakitić, sealed it on a high note with the team's final goal of the match. With Croatia's reigning victory in Group D, Argentina's chances in advancing to the Last 16 stage now lies in their upcoming match with Nigeria. Jorje Sampaoli took responsibility of last night's defeat as he stated during the press interview, "The defeat was hard to take in and I take full blame of it as I did not read the game thoroughly. My project did not succeed and it affected the players' performances."
Next Article
SNEAKERS | June 22, 2018
YEEZY UPDATE: How To Cop The Latest Yeezy 350 V2 "Butter"