France have secured their spot in the finals, their first World Cup Finals in 12 years, with a triumphant 1-0 win against Belgium this morning.
Sweet Victory from Umtiti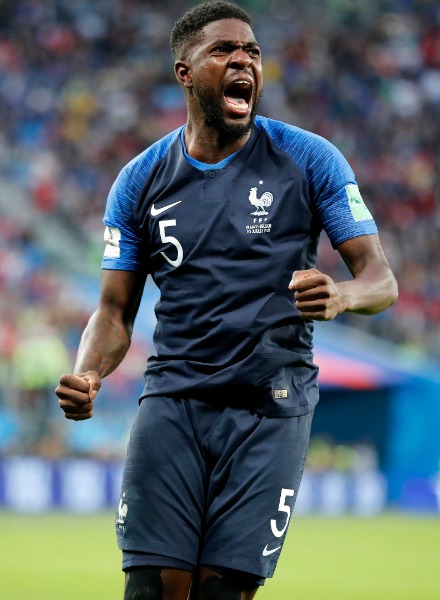 The French lads have made a few goal attempts in the first half of the match with Blaise Matuidi's first shot at a goal in the 18th minute. Though, it was Samuel Umtiti's goal-header ('51), assisted by Griezmann's corner kick, that earned France its first goal of the match, which eventually became their winning ticket to the Finals. Plus, major props to Hugo Lloris as the French goalkeeper proved to be unstoppable with his splendid saves against Hazard's goal targets throughout the game.
Hazard-ous Competition
It was now or never for Eden Hazard to bring The Reds to the Finals as he presented heart-stopping goal attempts in the game. The Belgian forward player was also the player with the most dribbles in the World Cup itself (29), 2 points ahead from French's Kylian Mbappé's score of 27. The Belgians gave their all with impressive performances from Romelu Lukaku, Fellaini and Hazard himself but their strikes and counter-attacks couldn't take down Les Bleus. Fret not Belgium fans, the team will still have the opportunity to score Third Place — in their upcoming match against England or Croatia.
Allez Les Bleus!
The finals is just a few sleeps away and the team will definitely have to bring their A-game to face either England's sharp strikers or Croatia's impeccable team play. Will France claim World Cup victory?
Wear it loud and proud! Shop France's World Cup collection HERE.
Next Article
JD WOMEN | June 22, 2018
Slay That Off-Duty Look In The New Ivy Park!